The dynamic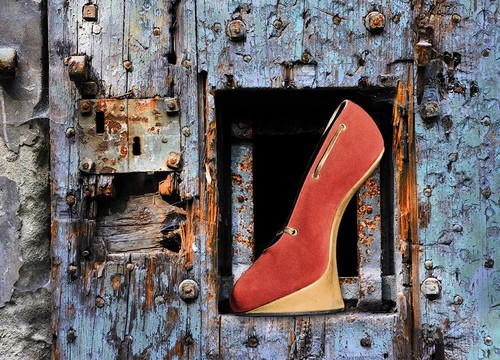 Today, the French capital of luxury footwear, Romans-sur-Isère, is a centre of excellence for the leather and footwear industry.
Drawing on the quality of its industrial expertise, Romans has embarked on a forward-looking approach supported by three factors inherent to its manufacturing industry: expertise, quality and innovation.
New production workshops have started manufacturing creative footwear for the luxury and fashion sectors as well as the middle-of-the-range, sportswear and orthopaedic shoe sectors. Dedicated to developing their own brands and handling the entire production process (design, prototyping, cutting, stitching, assembly and finish), these new workshops cultivate excellence and the SME spirit. Their small size makes them highly reactive and extremely flexible in adapting to changes in the market, given that they work together to develop local cooperative practices.
These new principles break away from the past economic models based on mass production, task specialisation and middleman distribution networks, to create new opportunities not only in terms of markets, but also for employment and training.
Created in 2012 and consisting of about 15 production workshops, the Romans Cuir consortium is a meeting place for entrepreneurs and their partners (local authorities, vocational schools, AFPA (adult vocational training), Musée de la Chaussure, etc.) to share operational objectives with the aim of breathing new life into production methods and endorsing principles of cooperation. Today, this consortium is the principal driving force behind the rebirth of the 'Made in Romans' shoe.